UETN Board Appoints Spencer Jenkins as the new UETN CEO and Executive Director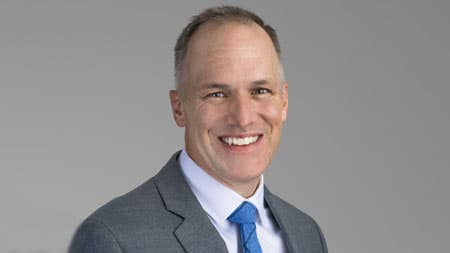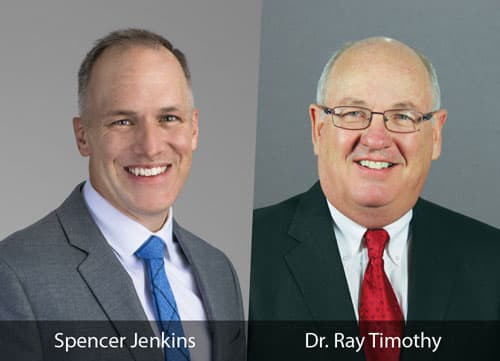 (SALT LAKE CITY) - Jenkins, who is Associate Commissioner of the Utah System of Higher Education, succeeds Dr. Ray Timothy who is retiring July 1. Timothy has served as UETN's CEO for the past decade.
Jenkins holds an MBA in Technology Management from Westminster University. He also earned two Bachelor of Science degrees from the University of Utah, one in political science and a second in economics. He also holds a PMP Certification in project management.
"We are delighted to congratulate Spencer Jenkins," said UETN Board Chair Robert Wagner. "We have enjoyed interviewing a diverse group of candidates and are assured that he is eminently qualified to lead UETN forward. Jenkins stood out above other candidates because of his exceptional experience in working with the Utah State Legislature, other state agencies, and the state's broad educational community."
Jenkins has overseen government affairs, student affairs, COVID-19 response and planning, operations, project management, public affairs and communication, student engagement, community and business engagement for the Utah System of Higher Education. His is a former executive director of the Utah Geographic Reference Center.
"UETN is a proven service model to the state of Utah. Technology plays a more central role than ever in public education and telehealth, especially in reducing barriers for those who come from historically underserved populations," said Jenkins. "I'm grateful for the opportunity to build on the distinguished leadership and talent at UETN as we look to serving future innovations."
The Utah Education and Telehealth Network is Utah's broadband provider for education and telehealth. UETN supports equity, reduces barriers and provides high-capacity circuits to schools, colleges, universities, libraries, hospitals, clinics and rural health departments. The Network also serves more than 675,000 public school students, more than 202,000 college students and more than 78,000 faculty and staff in public and higher education.
UETN connects more than 70 hospitals, clinics and health departments. UETN operates public television station KUEN, also known as UEN-TV, on behalf of the Utah System of Higher Education. UETN is funded by state, federal and private grants and is based at the Eccles Broadcast Center on the University of Utah campus in Salt Lake City.