Telemedicine Development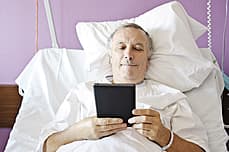 Are you ready to begin planning your telemedicine program but don't know where to start?
Successful telemedicine programs don't just happen; they are a result of careful planning, accurate information and thoughtful execution. Utah Telehealth Network is here to help. Our expert technical and clinical team provides customized consultative services to assist you in your telemedicine program development efforts.
Overview of Telehealth
Program Development: How to start
Regulatory Considerations
Utah Reimbursement Strategies
Resources
The resources presented on this website, and on the webpages accessible through the links on this page, are provided for informational purposes only. This information is not intended to be comprehensive and the manner in which it applies to your organization will be unique. You should seek expert advice to ensure that you are taking into account all relevant considerations. The UETN does not provide legal advice. If the resources that you find here do not answer your questions to your satisfaction, you should consult a lawyer or other qualified expert.