Executive Matthew L. McCullough to join UETN as Associate Director of Telehealth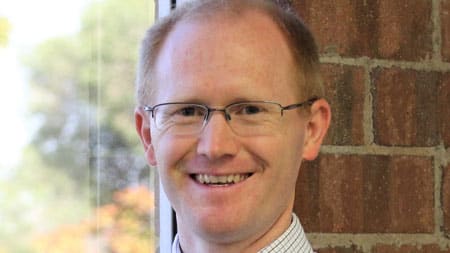 (Salt Lake City) – The Utah Education and Telehealth Network has hired Matthew L. McCullough of Layton as a new associate director of the Utah Telehealth Network. McCullough will work side-by-side with long-time associate director Deb LaMarche who is retiring in July.
"Matt McCullough is highly qualified to lead our telehealth services as a result of his leadership as director of the Utah Department of Health's Office of Primary Care and Rural Health, and his medical research. Our selection committee was impressed with his breadth of knowledge and his proven record of collaboration with rural health providers," said Ray Timothy, CEO and Executive Director of UETN.
"I'm honored to join UETN and am keenly aware of the need for robust telehealth services in Utah and the critical and complimentary roles of healthcare and education in our state," says McCullough, who is currently finishing a doctorate degree in medical geography at the University of Utah. He has more than a decade of experience in information technology, management and networking.
"Matt's knowledge and relationships with our rural health partners, plus his fresh perspective, are a great combination for moving UTN forward," said LaMarche, who is concluding her 24-year-career with the Utah Telehealth Network and the University of Utah. McCullough will join UETN on February 3.
The Utah Education and Telehealth Network provides network, application and support services to more than 70 Utah hospitals, clinics and health department. It also connects public education, higher education and libraries throughout the state, and operates public television station KUEN on behalf of the Utah State Board of Regents.
Return Home