News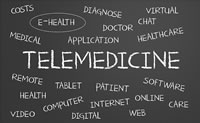 August 30, 2017
The group overseeing the Enhanced Nurse Licensure Compact has set Jan. 19, 2018 as the go-live date, giving nurses in 26 states a pathway to practicing telehealth in multiple states.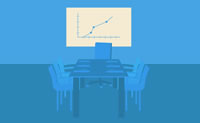 August 28, 2017
CMS spent more money in 2016 on telehealth, with increases reported in reimbursements, claims submitted and originating sites. But reimbursement restrictions are hampering widespread adoption.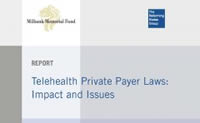 August 23, 2017
New report, funded by the Milbank Memorial Fund, and compiled and written by the Center for Connected Health Policy.
August 11, 2017
The Office of Inspector General (OIG) at the Department of Health & Human Services (HHS) recently announced a new project to review Medicare payments for telehealth services.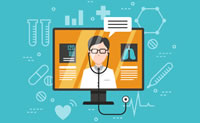 July 26, 2017
The Interstate Medical Licensure Compact is now live in 18 of 22 member states, giving healthcare providers an enhanced platform to launch telemedicine services across state lines.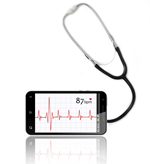 July 14, 2017
Four key challenges in the development of any telehealth programs are addressed, including: liability, licensure, reimbursement, and workflow.